Friends Volunteers: Come and join us!
The Friends of the Great South West Walk is an active voluntary group in Victoria's south west. Regular crews work along the 252km walk, trimming, mowing and repairing the walk, while Landcare groups work on erosion control and revegetation in the most exposed sections.  New volunteers welcome. 
Contact:  Jen 0417 345440    Gordon 0428 234248   Frank 0448 430537    Graeme 0355231927
The Friends Group also plans regular walks on and around the Great South West Walk, co-ordinated by members and experienced walkers. New walkers, whether for regular or occasional walks,  are always welcome.   
Contact: Jennie 0447 347159 Phyl 0488 629163  Julie 0355232131  Lou 0400 145220   
Click the links below for information about each group.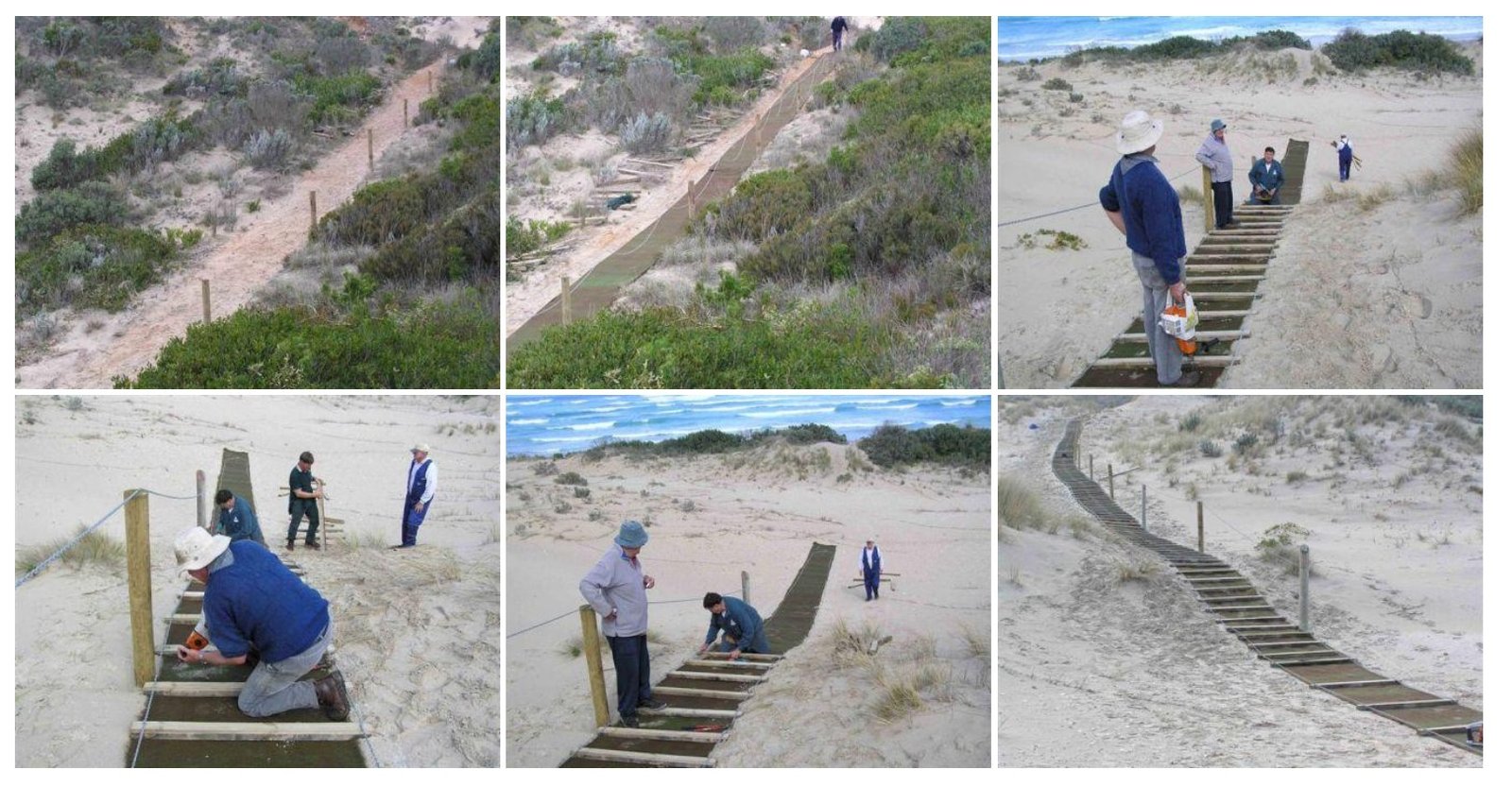 Click the link below to find out more about Landcare Projects around Cape Bridgewater. 
Recreational Walks Program
Walking with the Friends Group offers the opportunity to walk with others and share knowledge of the history, terrain, flora and fauna of this beautiful South-West corner of Victoria, which is becoming increasingly popular with locals and visitors to the area. We welcome new members and visitors. [more]
Autumn Supported Walks
click on the link for more information.